Home Page
The home page greets the user with the cooking technique and recipe of the day, as well as what skills are currently trending listed on the left.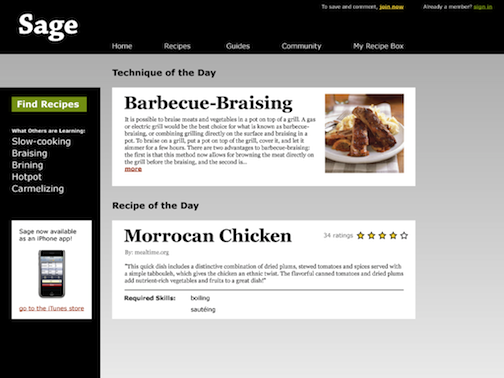 Search Page
After the user clicks on 'recipes,' she is brought to the search page, with explanations for each field so she may refine her search.
Results Pages
Sage returns results based on the parameters of her search. Each result shows the necessary ingredients, skills, and how it's rated among other users.
She can click the 'X' next to any skill she already knows, and the system hides it and learns that she is confident in that skill. If she makes many updates and doesn't want to lose them, she can become a member to save her preferences.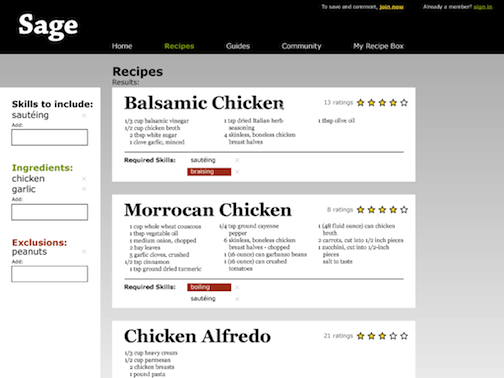 Recipe Page
The recipe page has links at the top of the recipe to review skills the user does not know. Below, it lists the ingredients and each step.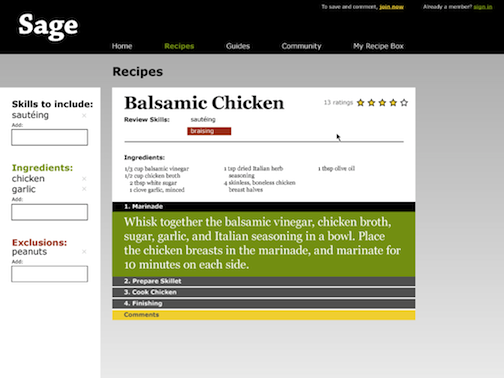 Each step is expandable to show more details and comments from other users.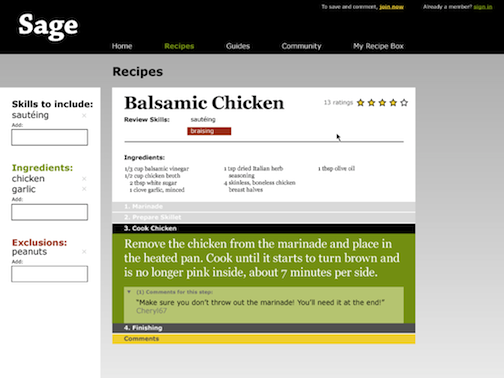 Guides
The guides are divided into sections. One gives the definition and overall gist of the technique. A basic section has more detail, possibly a video demonstration, and links to recipes that are good for beginners trying out the technique. An advanced section gives experts advice on more advanced techniques and ideas on combining the technique with other methods or innovative ingredients.