Research
02 Competitive Analysis
Choices!
Online shopping offers the user a lot of choices, probably more than they would see in-store. The problem with these choices is that they can be overwhelming or unnecessary.
Another inconvenience is having to navigate through a bunch of menus to get to the items you want to buy. Additionally, sizing is quite unpredictable since various retailers has their own interpretation of sizes and fits.


Banana Republic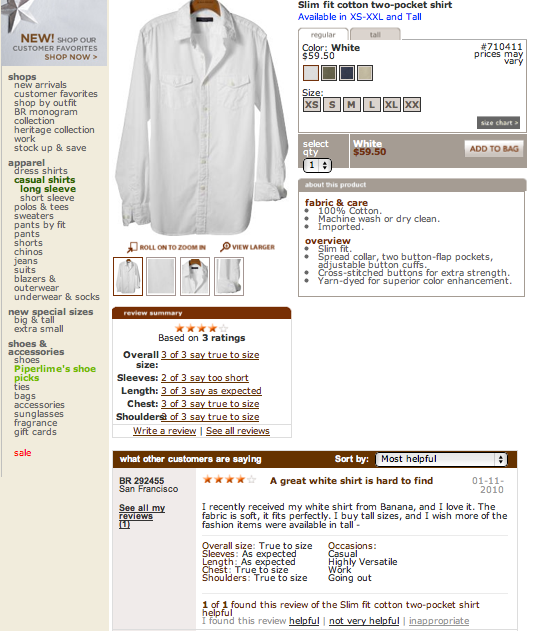 Long checkout processes
Of all the retailers, the longest checkout out there seems to be about five steps long. The shortest is four.
There seems to be a lot of unnecessary time spent on confirming and entering information that could probably be entered at the beginning or be brought in from another source. In a five step process, even selecting auto-fill of saved addresses with an account still requires the user to go through and confirm all of that information again.
Longest part of the checkout process deals with information entry (shipping and billing).
Sites also tend to be image and text-heavy. Visual appeal is good for browsing, but not for speed.
Lands End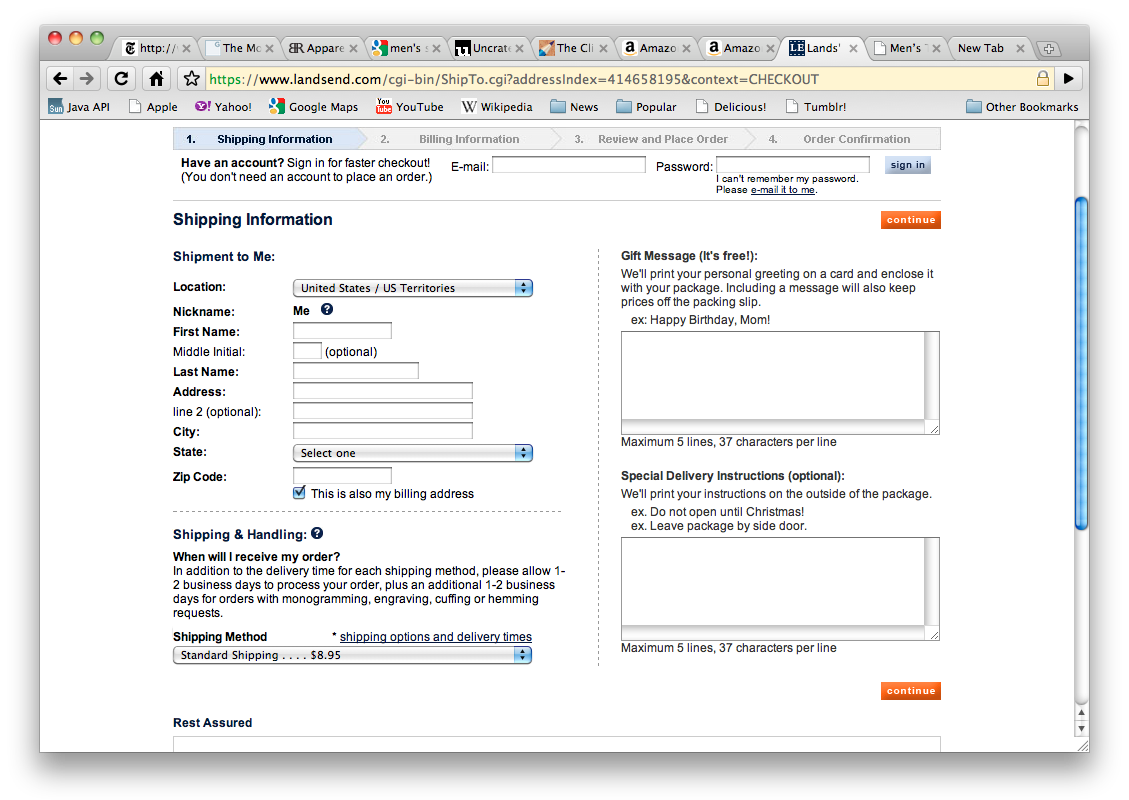 Other Sites Analyzed:
- Gap
- Banana Republic