Design
01 Sketch Wireframes
Homepage Dashboard
The homepage dashboard is the page that the user sees at first. It presents the user a set of their subscribed retailers as widgets. Here they can select all the retailers they would like to search clothing items from throug the top search box.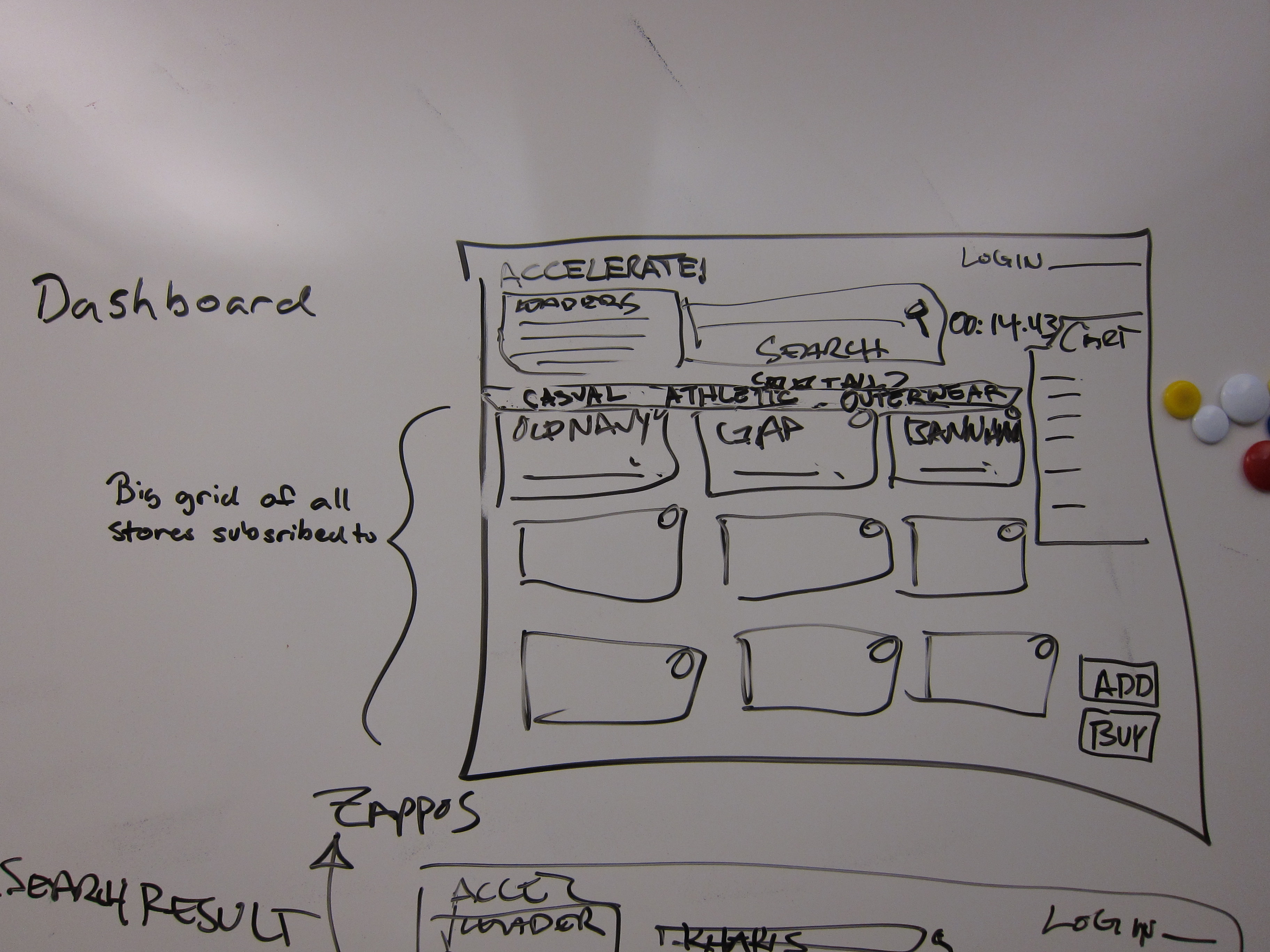 Search Results
After the user has submitted a search, the results are presented in each store's individual widget which they can scroll through various selections. From here, they would see a very short description of the item, price, and enter in the quantity of purchase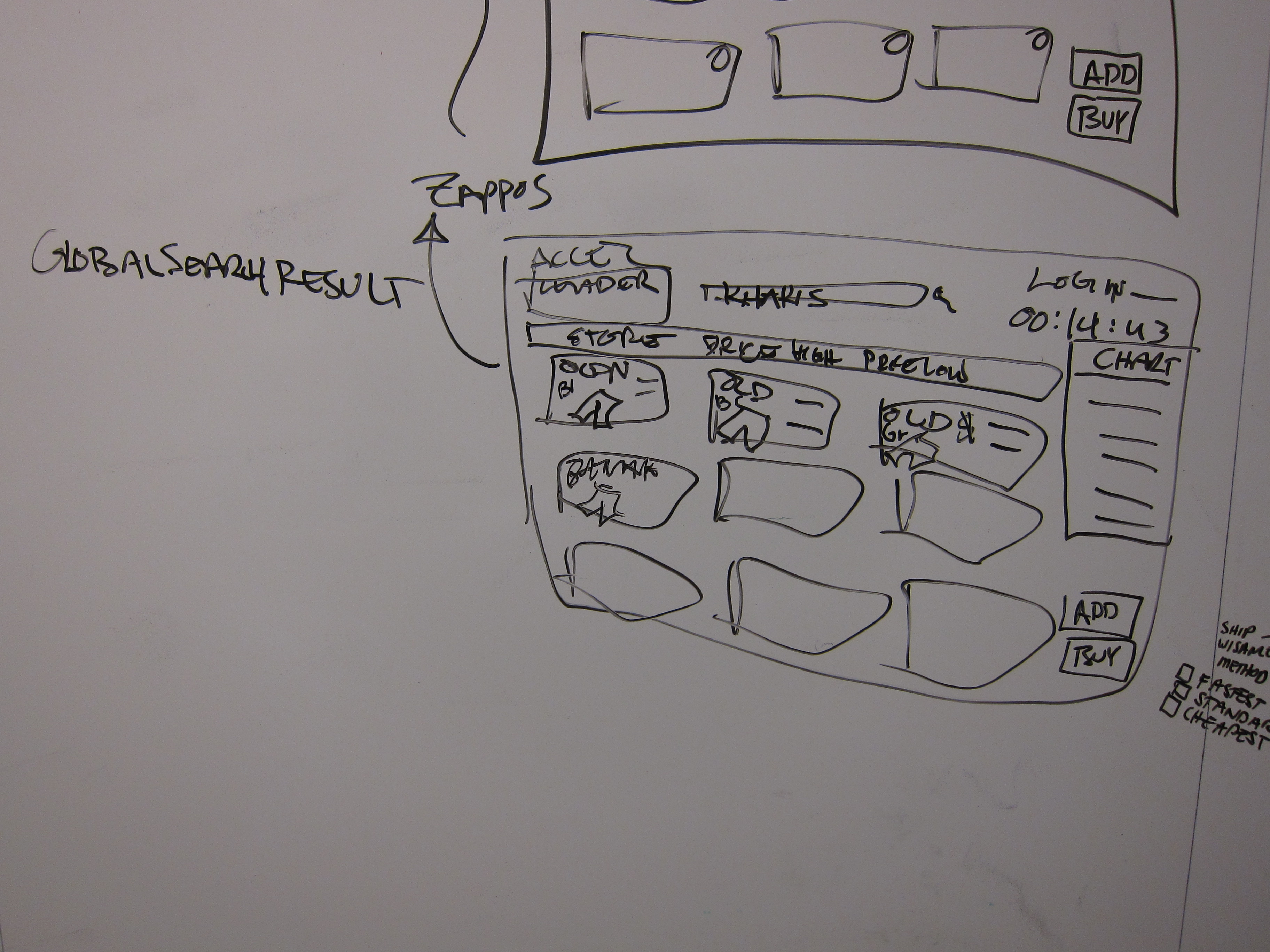 Account Setup
User setups up their master key account information, which other retailers use to submit their own site orders. This includes the user's credit card information, shipping and billing address, etc. Users would not need to setup individual accounts for other retailers and can subscribe to shop and browse clothes of all the partnered retailers from this Accelerate site.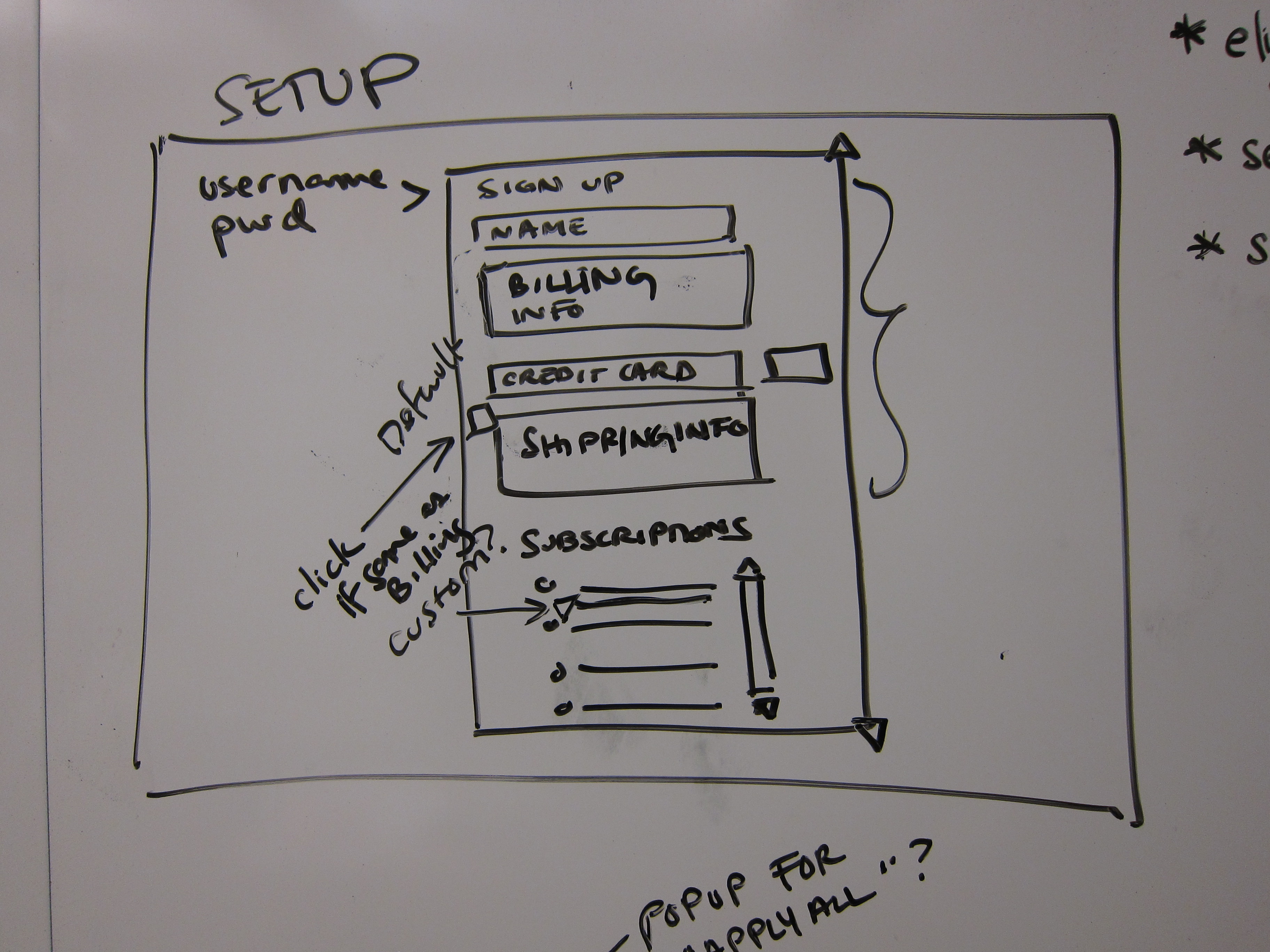 Checkout
The checkout process is initiated by the "Buy It" button from any of the search results page and a single confirmation page shows up with a summary of items, their prices, and shipping.


Leaderboard
After the user submits their order, a leaderboard shows a list of the fastest buyers and will also show their last purchase time. It also shows the instant replays of the fastest purchases to show how it's done.