Storyville: Design
02 Scenario One
Miko Makes a Tour
Miko is a 70-year-old resident of San Francisco's Japantown neighborhood who recently received an iPhone as a gift from her daughter. When they were talking about good iPhone apps, Miko's daughter mentions Storyville. Miko decides it would be fun to make a tour of the neighborhood where she's lived for so long.
Miko heads down the street to Peace Plaza, where her friend has owned a restaurant for over 20 years. Once there, she opens Storyville and taps the "Make a Tour" button.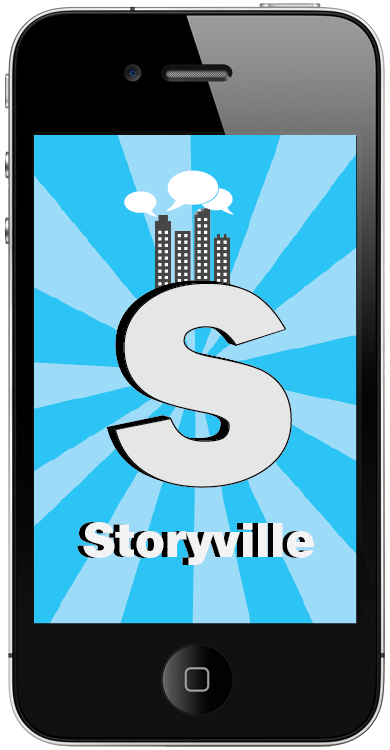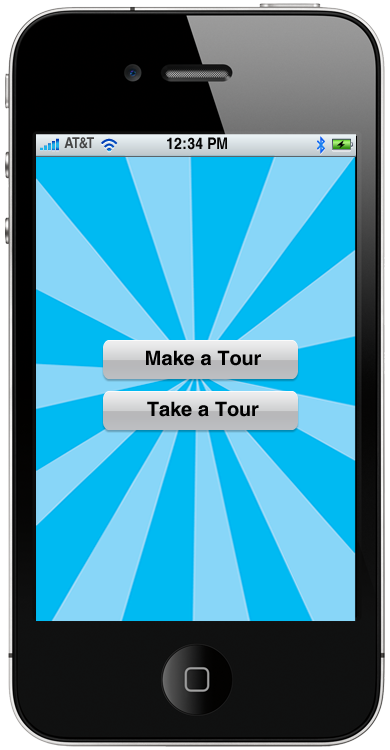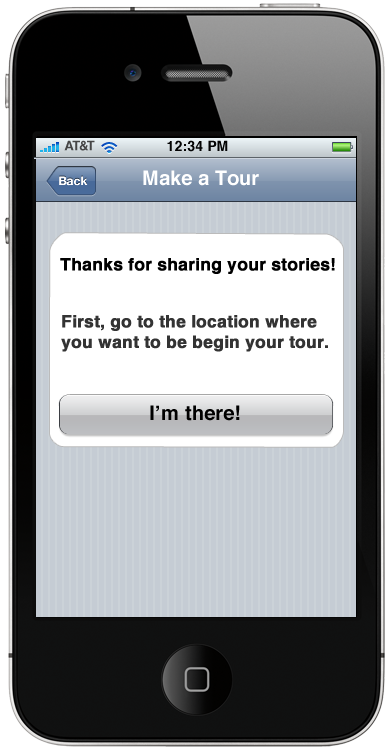 She marks Peace Plaza on the tour, then uses the "Record My Story" feature to talk about the history of her friend's restaurant: when it first opened, how the neighborhood has changed, and how everyone in the neighborhood loved her uncle's chicken teriyaki recipe that the restaurant still uses today.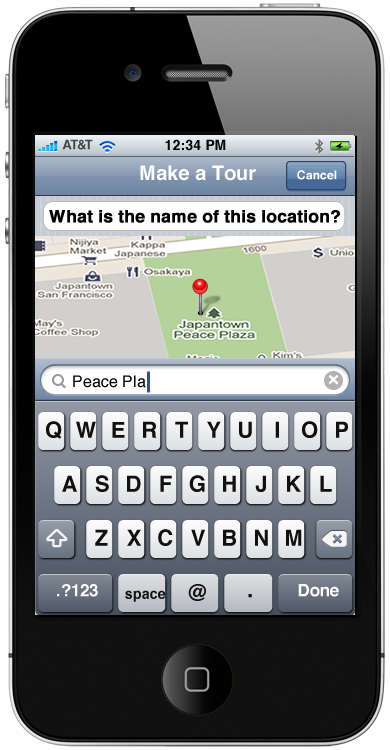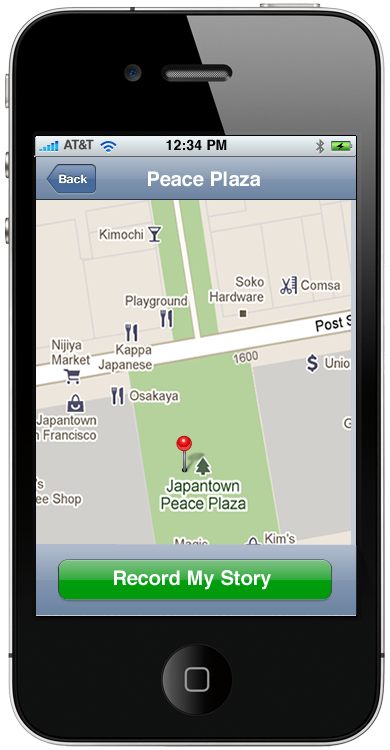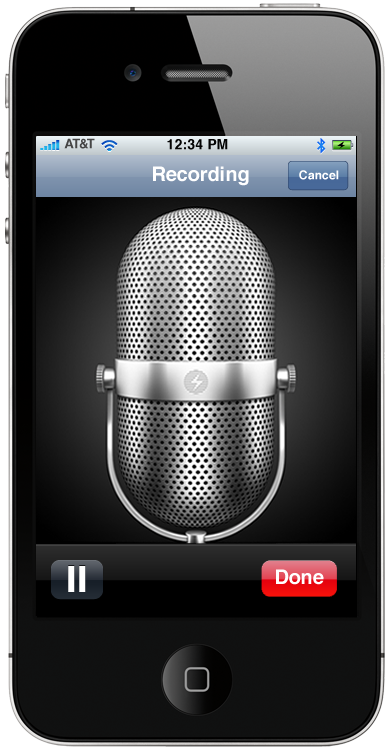 Miko saves the story by tapping "Keep This Story" and heads to the next spot on her tour.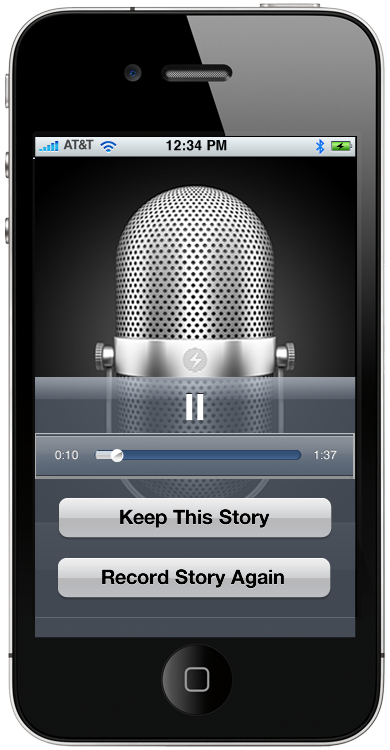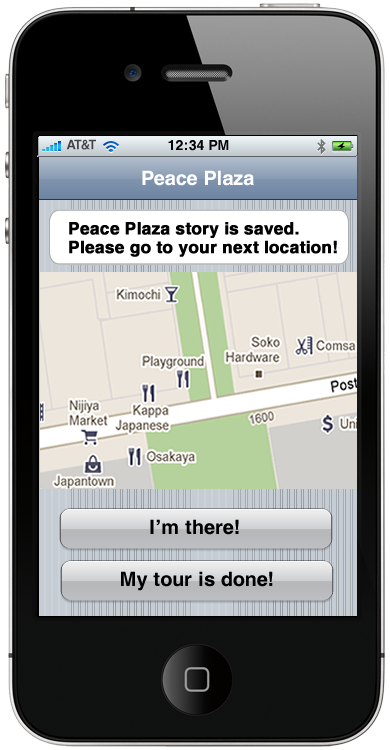 Next she visits the Japanese Cultural Center where her cousin used to work. Once again, she uses Storyville's "Record My Story" feature to talk about the artwork her friends have displayed there, and about meeting Yoko Ono there a few years ago. She listens to her story after recording it and realizes that she forgot to mention how grateful she was to her cousin for introducing her, so she taps "Record Story Again" and re-records it.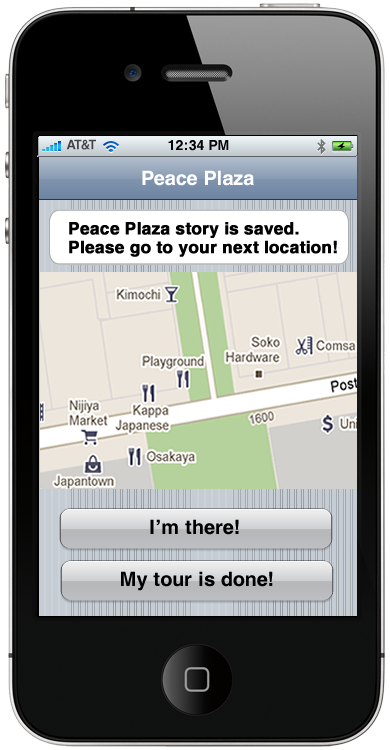 Miko walks around the neighborhood for the next half hour relating stories of her personal memories about locations and landmarks nearby. When she's done recording a story at her last location, she taps the "My tour is done!" button to end the tour. She names the tour "Japantown Stroll."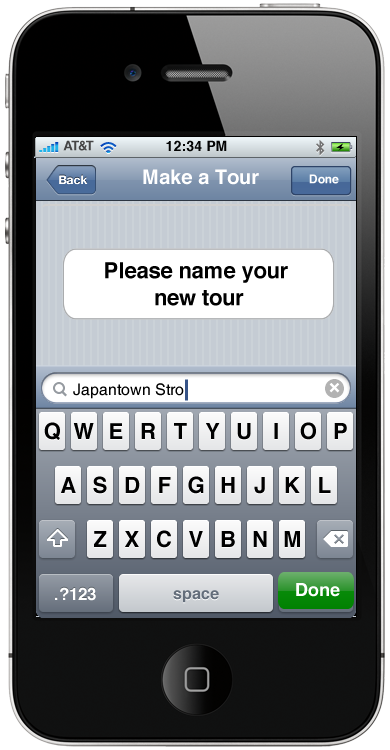 The app prompts her to take a photo to be used as a thumbnail for the tour; she snaps a picture of the nearby Peace Pagoda, one of Japantown's most recognizable landmarks, and saves it to the tour. She walks back home with a smile on her face, thinking of all the happy memories she shared that day.