Scenario 1
Steven & Sue in Barcelona, Spain
Steven and Sue are planning a trip to Barcelona, Spain in order to celebrate Steven's recent retirement. They are planning a 3 week trip. Sue is very excited to finally be going on a trip and has been telling all of her friends and family about it. She's promised presents for her immediate family and friends, 8 in total.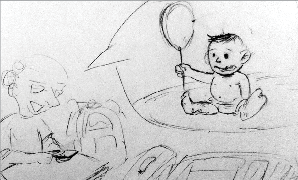 Steven heard of his friends talking about an app called "Got it" that helps you remember the people you should buy gifts for on their iPhone. Curious about the app, Steven downloads it from the app store and begins to add his close family and friends. He realizes he now has a grandson, Ben, and gladly add him to the list as well as items that he has seen his grandson enjoy.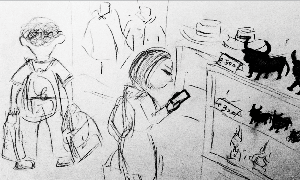 In Barcelona, Steven visits the local shopping plaza to purchase some gifts. He opens up "Got it" and goes to the pending screen to notice that he has not yet bought a gift for Ben. Steven sees a bull fighter costume that would fit really well with Benjamin. Steven goes to the store and inquiries about the price and also looks at the price under the recommendations screen in "Got it". It is listed as 21 euros ($32) and Steven notices the "green bag" next to the item meaning that the price is a great price! They make the purchase for Ben and record it on the Got it screen in the application.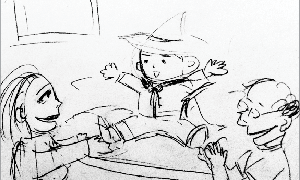 After they come back from Barcelona, they give the gift to Ben to find out that the costume is a perfect match and a great souvenir for the trip.