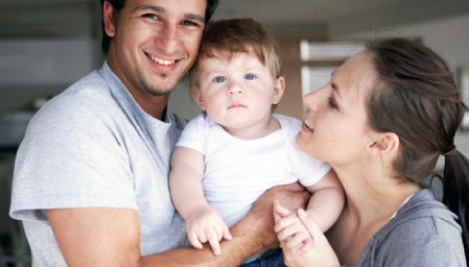 Meet Jason and Anne... and Zac.
Recently based in New York City, Jason and Anne moved to Westchester three years ago to raise their son Zac in a healthier and more spacious environment. The couple met during senior year at Columbia University. Since moving to the suburbs, they've felt isolated from the friends they used to go out with so often and miss spending quality time as a couple. Spontaneous fun has become hard work for Anne and Jason who invest so much into their personal and career goals.
Anne is an investment banker and works long hours on Wall Street. Jason works from home as an independent journalist, and while his schedule is less rigid, the odd assignment can sometimes crimp their plans. Part of his work is reviewing restaurants which gives them an excuse to dine out, but they often have trouble finding a babysitter.
Jason and Anne are trendy techies. They have and know how to use the latest, coolest gadgets around, as do most of their friends and colleagues. They like to run, and still do now but with a stroller (the kind with road wheels, snow tires in the winter).
Goals/Motivations:
Hard working individuals
Increase quality (romantic) time together
Continue to do things they did before they had Zac