Research
Persona
The Elderly Mall Walker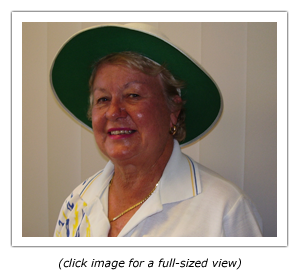 Gladys Marie Benton, 67, lives in West Palm Beach, Florida, with her husband Herbert. They reside in a condominium with their cat Sunny. Her hobbies include knitting, reading, spoiling her grand kids, and playing games. She likes to play bridge and poker, which she recently discovered she can play online.
Gladys' daughter recently added her to the cell phone family share plan in case of emergencies. She has become fairly adept with the phone and uses it to call family members (especially the grand kids).
Gladys went to the doctor two months ago and was diagnosed with Type II Diabetes. This diagnosis has made her more aware of her health and she wants to exercise more and watch her diet. During the hot summer days, Gladys decides to go mall walking for exercise.