Jagjit Sharma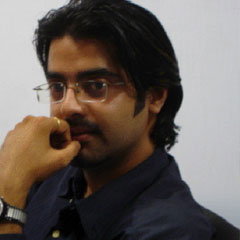 Jagjit is a 28 year old Indian immigrant. He did his undergrad at IIT Delhi and came to New York in 2009 for a MBA at UPenn. One month ago, Jagjit moved to a small apartment with two roommates in East Village after finding a job as sales manager at Bloomberg in New York City. He is still single, and his family is still living in Bangalore where he visits them every Christmas. He misses his family, but enjoys his work and the cultural diversity in New York City. Jagjit really missed authentic South Indian cuisine while he was studying at UPenn, and is really excited about the wide selection of Indian food options in Manhattan. Jagjit only has a few Indian friends in New York City, and has little time to spend with them given his long hours at work in Bloomberg.

Life Goals

Jagjit likes the liveliness of New York City and enjoys his work at Bloomberg. His goal is to eventually make enough money so that he can move out of his small apartment and buy a small condo close to Central Park in the Upper East Side. He would like to meet a girl to get married, but he doesn't care about her nationality. Eventually, he would like to get his family over to live with him in New York, but since his family is very large, he doesn't think this is a realistic goal – at least not as long as his grandparents are still alive, since his parents would never leave them behind and they are too old to travel.

A typical day

Jagjit gets up at 6am, goes running for an hour in Central Park, showers, eats breakfast, and then takes the subway to work. At work, he spends a fair amount of the time on the phone talking with customers about the features offered on the Bloomberg terminal. He likes to get the lunch special at Chola, an Indian restaurant one block away from the Bloomberg tower. Given his lack of time, he typically brings lunch back to his desk and eats while he works. His afternoons usually involve meetings with customers and talking with R&D about potential new features or bug fixes identified with customers. Jagjit typically finishes work around 6-7 pm, after which he is pretty tired and takes the subway home. Sometimes when he is too tired to cook, he picks up food nearby to eat at home.
Naiyana Wattanapanit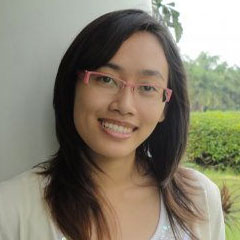 Naiyana is a 22 year old graduate student from Thailand. She has been in the United States since high school, and is currently studying for a masters in design at Parsons. Growing up in Thailand, English is Naiyana's second language and she finds it difficult to converse fluently with native speakers in the U.S. As a result, most of her friends are Thai. Naiyana misses the night life and street food in Thailand. She doesn't like to cook, and enjoys the diverse selection of food in New York. Naiyana lives in Hoboken, Jersey City and takes the path train directly to 14th street every day for school.

A typical day

Naiyana takes the train to Parsons in the morning and picks up a bagel and coffee from Murray's bagels near her school. Naiyana likes the many food options near Union Square where she studies. Given her two hour lunch break between classes, she has time to sit down and eat at restaurants. She often goes to the Thai restaurant Spice located a few blocks away from her school. After class, she works as an assistant at the Oliphant Studio until 5 pm, where she helps design brochures for new art exhibitions. Naiyana typically calls up her boyfriend after work, where she meets with him for dinner. Given the convenience of the subway, they don't mind traveling around for places to eat.

Life Goals

Naiyana hopes to work at a design consultancy after she graduates. She interned at Frog Design last summer and really enjoyed being involved in the ethnographic research she did there. She often has friends that visit her from out of town, and would like to move to a bigger apartment that has a spare guest room.