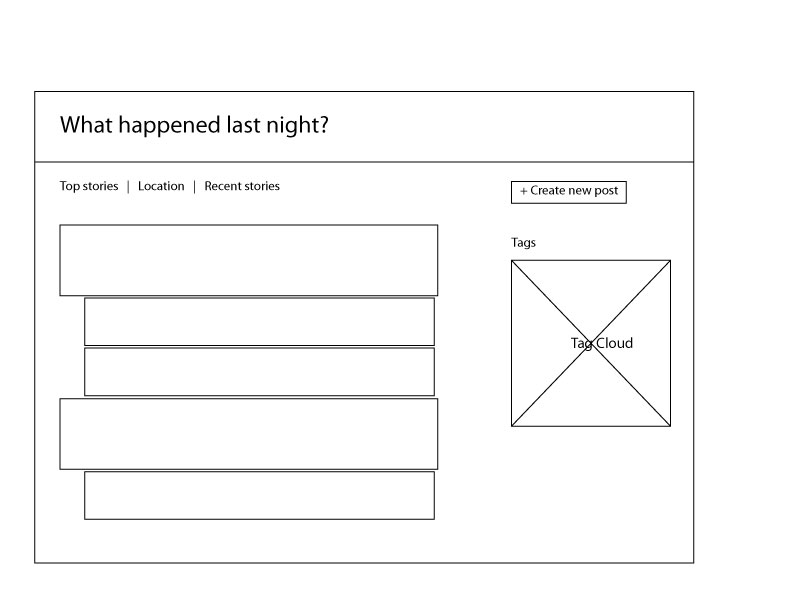 The home page that showed the recent stories and the popular tags.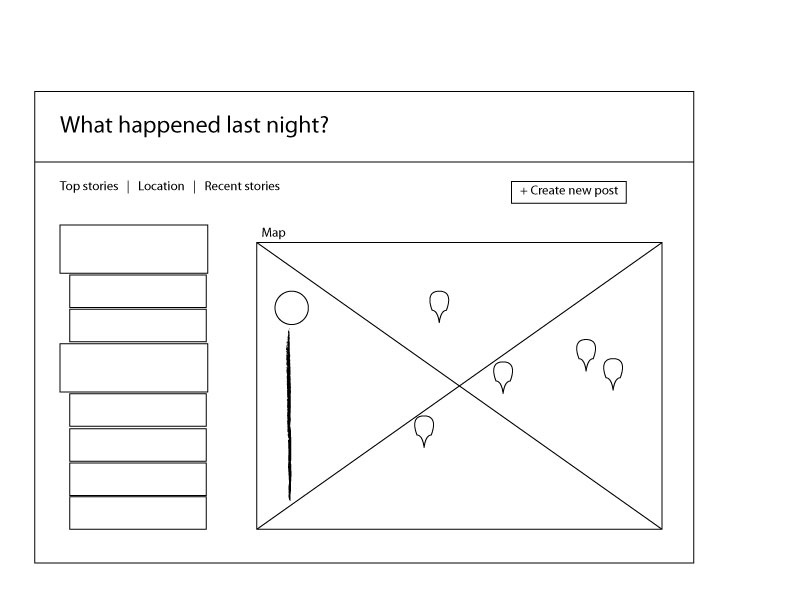 The page that showed how geotagging of stories were represented in our website. There was a map with indications to show where there are stories. The most popular ones take precedence over the recent ones.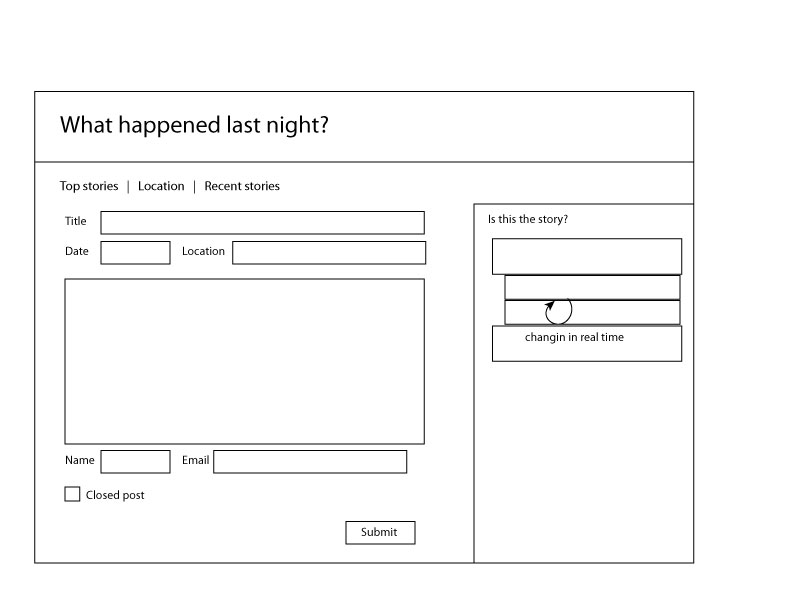 This wireframe shows the page through which a user creates a new story. The user is requested to add a location and date, which automatically changes the column on the right to show stories that occured at the same place and time. This is done to prevent multiple stories about the same event.