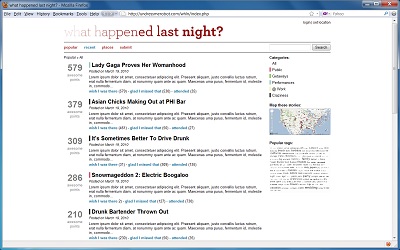 The home page shows the recent stories and the popular tags.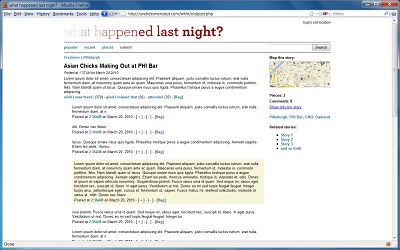 The page displays the story with it's comments and other pieces of the story highlighted as such.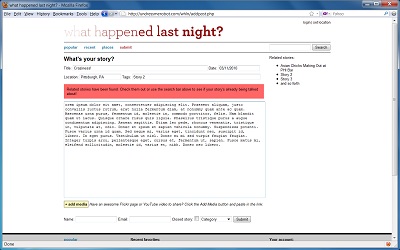 This screenshot shows the page through which a user creates a new story. The user is requested to add a location and date, which automatically changes the column on the right to show stories that occured at the same place and time. This is done to prevent multiple stories about the same event.