Wireframes
We were worried parents would be hesitant to add this system into their lives. To simplify the management process for the parents and to better integrate into their lives, we changed the business model of our website to be contained within an existing banking service. A parent bank could provide this service to their customers with children. The parents can connect to the more colorful Bank of Tomorrow website directly from their bank account and also receive updates about their kids money. The Bank of Tomorrow interface will prepare prepare kids for future banking with the parent company and establish trust early.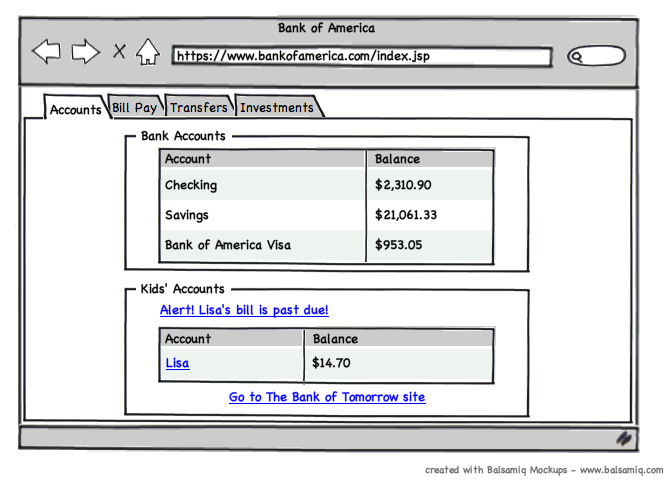 Through the Bank of Tomorrow site, parents can review their child's transaction history, and customize reward and penalty structures as they see fit.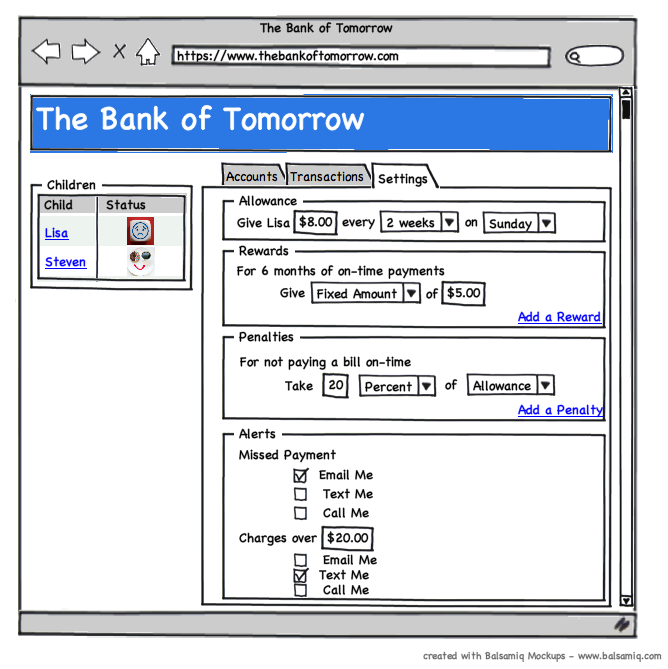 We wanted to make sure kids were learning real skills by using Bank of Tomorrow. We simplified and mimicked many of basic processes of online banking such as bill paying, transaction history, and account planning. Kids can create their own accounts and save towards future goals.