Background
The case for the Bucket App
The application is designed and conceptualized around recent retirees and their wants and needs while travelling. It recognizes the following important concepts:
Recent retirees have newfound free time & a lifetime of savings, but a fixed income with no new source of earnings.
These retirees have a long list of places they have always wanted to visit, but have never had the time.
Making international travel arrangements often requires a lot of preplanning and research.
Competitive Analysis
With this understanding of the product opportunity, we decided to explore the current market situation to understand the opportunity in better light. Following is some of our findings.
Trip Advisor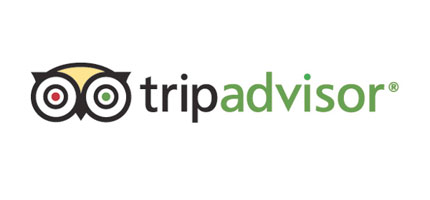 Trip Advisor is a service for finding travel destinations. It enables users to find accommodations, restaurants, and activities located in tourist destinations worldwide. These items are rated by a large community of users and listings with favorable reviews are highlighted. TripAdvisors main pages are location oriented and are portals to the various amenities at each city or location. From TripAdvisor's mobile application, users can selected to find "things to do" near them which will give them proximity-sensitive suggestions with user ratings. The service's greatest strength is the community that provides recommendation and ratings data that users can easily parse.
TripAdvisor has a depth of information and review data, however, it is primarily a research tool. The application doesn't allow users to assemble itineraries, rather it provides information for advance planning or, in the case of the mobile application, quick decisions based on nearby locations and user recommendations. To assemble a detailed itinerary, the user would have to manually assemble the venue or activity information in a separate application or data-store.
Pro: Helps travelers find things to do; Strong review and ranking system
Con: No itinerary system; requires a lot of research
TripIt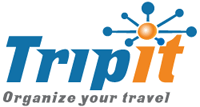 TripIt is a service for managing travel itineraries. It allows users to send travel confirmation documents via email to the service and have their itineraries assembled based on information parsed from their documents. The resulting itineraries can then be reviewed and edited either through the web application or a mobile application available for iPhone and Android. Itineraries are categorized per trip and each trip can be shared with co-travellers and friends. It excels at being a powerful tool to use in organizing travel plans.
TripIt is a valuable tool for organizing trip information and for referencing this information while on a trip. However, the methods of adding new itinerary items are generated from travel confirmations or manual input. This makes it difficult to add items ad-hoc. Further, there is little value in adding itinerary items for events that don't happen in the far future, as the application assists primarily in planning tasks. Also, the application lacks location context awareness, so the user is required to manually select information they wish to retrieve from their trips. Finally, TripIt doesn't have any recommendation or ratings driven system by which to vet activities or venues for their users.
Pro: Keeps travel plans organized; provides detailed itinerary
Con: Not location aware; requires a lot of preplanning; no recommendations/reviews