Why would I want to use this?
Certainly as we move to a more electronic age we would prefer to send pointers to relevent data. However, there still may be a use for glyphs. For example, you could hand a person without any net connection your resume on the back of your business card. Printed documents could be encrypted and be secure to pass around.
What do the look like?
The image at the top of this page is a portion of a glyph as well as the example below. The glyph below is of a typical page of text. The printed glyph is about 5 cm on a side.
---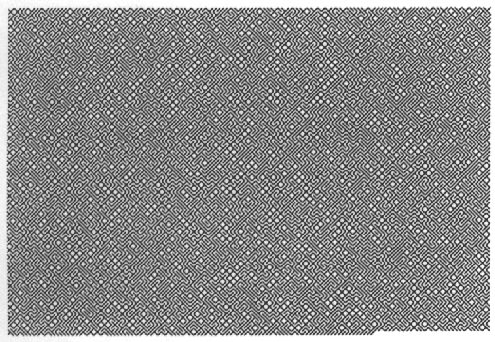 ---
Eric Paulos / paulos@cs.berkeley.edu / 16 Feb 1995